Toyota Yaris: Manual transmission
■ Shifting the shift lever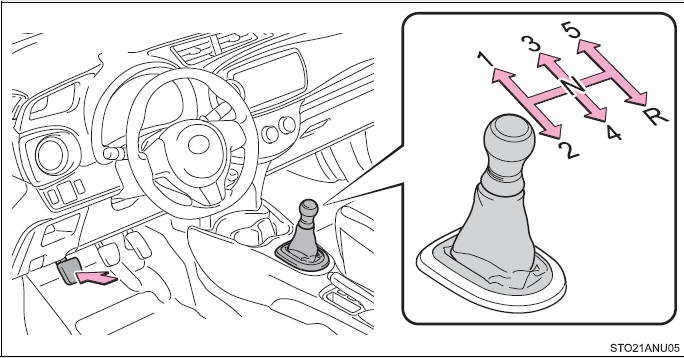 Fully depress the clutch pedal before operating the shift lever, and then release it slowly. If it is difficult to shift in reverse, shift the shift lever to N, release the clutch pedal momentarily, and then try again.
■Maximum downshifting speed
Observe the downshifting speeds in the following table to prevent overrevving the engine.