Toyota Yaris: Glove boxes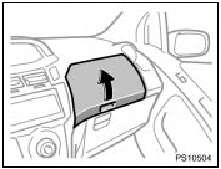 Upper glove box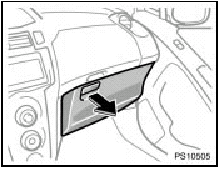 Lower glove box
To open the glove boxes, pull the lever.
CAUTION.
To reduce the chance of injury in case of an accident or a sudden stop, always keep the glove box door closed while driving.
NOTICE.
Upper glove box: During hot weather, the interior of the vehicle becomes very hot. Do not leave anything flammable or deformable such as a lighter, glasses, etc. inside.