Toyota Yaris: Luggage compartment features
■ Deck board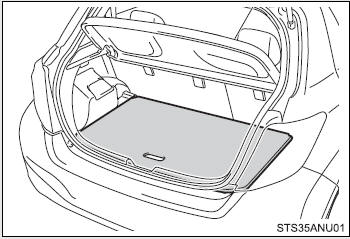 Removing the deck board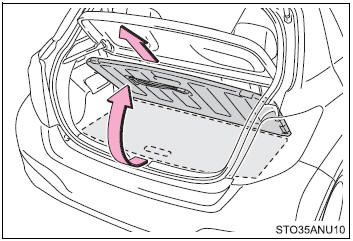 Lift up the deck board and pull it towards you to remove it.
Securing the deck board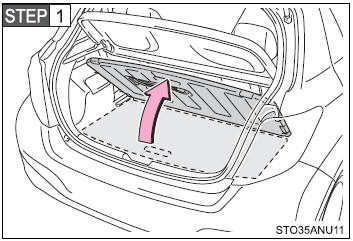 Lift up the deck board.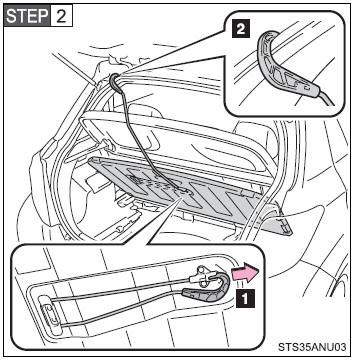 Remove the hook on the backside of the deck board.

Attach the hook to the upper edge of the back door opening as shown.
■Removing the luggage cover
The luggage cover can be removed by the following procedure: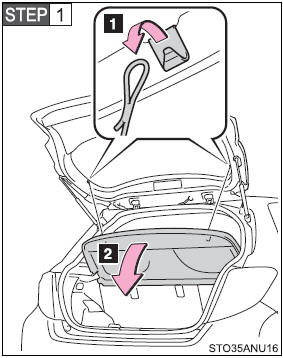 Unhook the cords.

Return the luggage cover to horizontal position.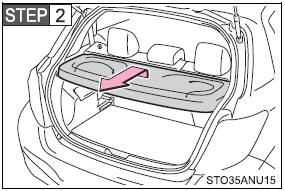 Lift the luggage cover and pull it forward.
CAUTION
■When operating the deck board
Do not place anything on the deck board when operating the board. Otherwise, your fingers may be caught or an accident may result causing injuries.