Toyota Yaris: Head restraints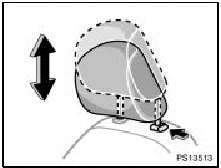 Front seat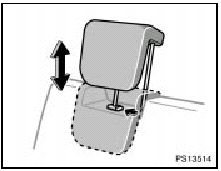 Rear seat (split seat)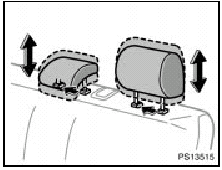 Rear seat (non-split seat)
For your safety and comfort, adjust the head restraint before driving.
To raise: Pull it up.
To lower: Push it down while pressing the lock release button.
Rear center head restraint—When an occupant sits on the rear center seat, always pull up the rear center head restraint to the lock position.
The head restraint is most effective when it is close to your head. Therefore, using a cushion on the seatback is not recommended.
CAUTION.
Adjust the center of the head restraint so that it is closest to the top of your ears.
After adjusting the head restraint, make sure it is locked in position.
Do not drive with the head restraints removed.