Toyota Yaris: Fuel gauge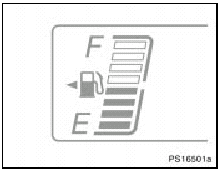 With tachometer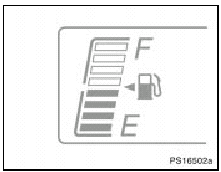 Without tachometer
The gauge works when the ignition switch is on and indicates the approximate quantity of fuel remaining in the tank.
Nearly full—Indicator at "F".
Nearly empty—Indicator at "E".
It is a good idea to keep the tank over 1/4 full.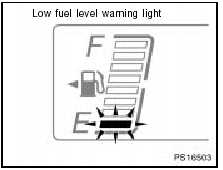 With tachometer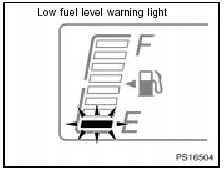 Without tachometer
If the low fuel level warning light flashes, fill the fuel tank as soon as possible.
Further fuel reduction makes the light blink quicker.
If the fuel tank is completely empty, the malfunction indicator lamp comes on. Fill the fuel tank immediately.
The indicator lamp goes off after driving several times. If the indicator lamp does not go off, contact your Toyota dealer as soon as possible.