Toyota Yaris: Floor mat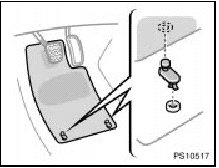 Use a floor mat of the correct size.
If the floor carpet and floor mat have two holes, then it is designed for use with a locking clip. Fix the floor mat with locking clip into the holes in the floor carpet.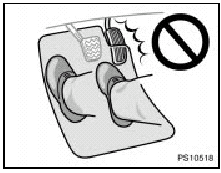 CAUTION.
Make sure the floor mat is properly placed on the floor carpet. If the floor mat slips and interferes with the movement of the pedals during driving, it may cause an accident.